NFL Playoff
Tickets
NFL Playoff Tickets for Major League Sports
Playoff Tickets in the NFL
How much is an NFL playoff ticket?
What is the range for an NFL playoff ticket?
NFL Playoff Ticket Prices
How do you buy NFL playoff tickets?
Can you buy NFL playoff tickets now?
When can you buy NFL playoff tickets?
How much are NFC Championship tickets?
What happens if I buy NFL tickets and they don't make it?
What is the playoff schedule?
What time are the playoff games each weekend?
On what channel are NFL playoffs broadcast?
Playoff Tickets in the NFL
---
The NFL has a rich history on the American sports landscape, and recently celebrated its 100th year of competition. The NFL began as the American Professional Football Association (APFA) but shortly thereafter was renamed the National Football League. Approximately 40 years later, a second league, the American Football League (AFL), was also formed. Beginning in 1967, as part of a deal to combine the two leagues, a championship game was created that we now know as the Super Bowl. The fifty-fourth Super Bowl (usually advertised with Roman Numerals, as in Super Bowl LIV) was held on February 2nd, 2020 as the culminating game of the 2019 season. The game was attended by over 62,000 people and was watched worldwide by over 102 million viewers. Advertisers paid approximately $5.6 million for each 30-second block of commercial time during the game.
How much is an NFL playoff ticket?
---
The current average price of an NFL playoff ticket is $270. There are many factors that affect the face value of tickets, and prices can also vary on secondary purchasing sites, depending on the demand for a certain game. Prices can also change as the game approaches based on non-game reasons, such as weather. A game where fans are going to have to sit through three to four hours of rain will be less desirable, and can cost less, as the game approaches. This is a good way for diehard fans to see a playoff game at a possibly more reasonable price, as long as they're willing to brave the elements. Of course, that wouldn't affect ticket prices for the handful of teams that play in an indoor stadium, such as the Superdome in New Orleans, the home of the Saints.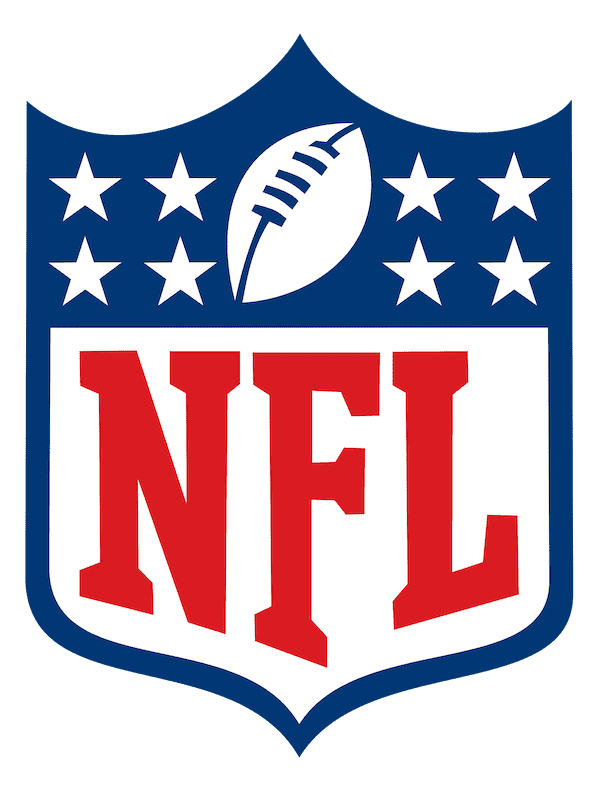 Playoff ticket prices
Playoff ticket prices can vary substantially by market, or city, and some teams are known for having higher ticket prices during the playoffs, as well as during the regular season. NFL Teams in big cities such as New York, Chicago, San Francisco, Boston (New England), and those with national followings, such as the Dallas Cowboys, can demand higher ticket prices no matter who the opposing team may be. When regional rivals face off in a playoff game (such as the Minnesota Vikings and the Green Bay Packers), these games, despite the smaller market locations, can also garner higher prices, especially in the secondary market. As in all major sports, there are simply matchups that will be more popular once the NFL playoffs start and ticket prices will rise accordingly.
Outside of traditional rivalries, this matchup factor can also come into play, based on the current makeup of a team, or the climate of the season as a whole. If there's a chance the two best quarterbacks could go head-to-head, even in the opening round of the playoffs, the seats to what people hope will be a shootout will certainly become more desirable. This also goes for the entire team, such as when two top-rated defenses have a chance to face off and get to prove who truly is the best.
What is the range for an NFL playoff ticket?
---
As mentioned previously, overall, the average starting ticket price for an NFL playoff game is $270. There are a lot of factors that affect each game, and the price of each seat for any particular game can vary greatly. The range follows somewhat of a bell curve, with there not being too many of either the cheapest or most expensive seats available. For example, for Wild Card and Divisional round matchups, there are tickets available for most matchups priced between $120 and $180. However, you are much more likely to pay prices in the middle of the range, between $200 and $600. If you are looking for that once in a lifetime experience and money is no object, high-end seats go from $1600 to several thousand dollars.
NFL Playoff Ticket Prices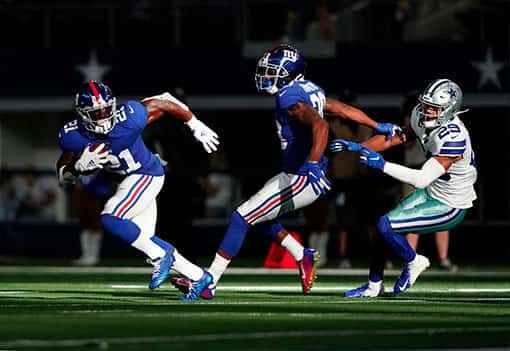 AFC Championship from $330

NFC Championship from $390

Conference Championship from $500

Wild Card from $800
How do you buy NFL playoff tickets?
---
NFL playoff ticket purchasing falls into three basic categories.
First, if you're a season ticket holder, you will the offered the opportunity to buy tickets. If there are more season ticket holders than seats available (remember, tickets do go to the away team and other entities, so the entirety of stadium seats are not dedicated to home-team fans), teams may use a seniority or lottery system.
Second, the NFL will sell tickets to the public through their ticket-vendor partner.
Third, people who initially buy tickets will sell them on the secondary market, either through the NFL itself or other recognizable ticket outlets.
A word of warning: buying tickets directly from an individual you do not know, which have not been verified by the NFL or legitimate secondary outlet, can result in receiving fraudulent or illegally obtained tickets.
Can you buy NFL playoff tickets now?
---
Playoff tickets are not available until the end of the regular season, as matchups are decided. You may be able to buy a voucher from an individual who knows they will have access to playoff tickets should a certain team make the playoffs (like a season ticket holder). However, this may not guarantee you will eventually get to buy tickets, as you are basically just paying for a place in line.
Again, be wary of buying tickets of any sort directly from an unknown individual as opposed to a primary or secondary ticket outlet.
When can you buy NFL playoff tickets?
---
Playoff tickets to any sport are highly coveted and due to the NFL's single-elimination system, there can be a real scramble for seats to each game. NFL teams often expand the number of tickets issued for playoff games, but even with venues like AT&T Stadium in Dallas and MetLife Stadium in New Jersey (home of the New York Jets and Giants) holding between 80,000 and 100,000, demand can be high. Many fans do take a "Once in a lifetime" mindset, believing that getting to see their favorite team in a playoff game, especially in a later round game or the Super Bowl, puts the price tag in perspective. That being said, there is some logic to how playoff tickets are initially distributed.
---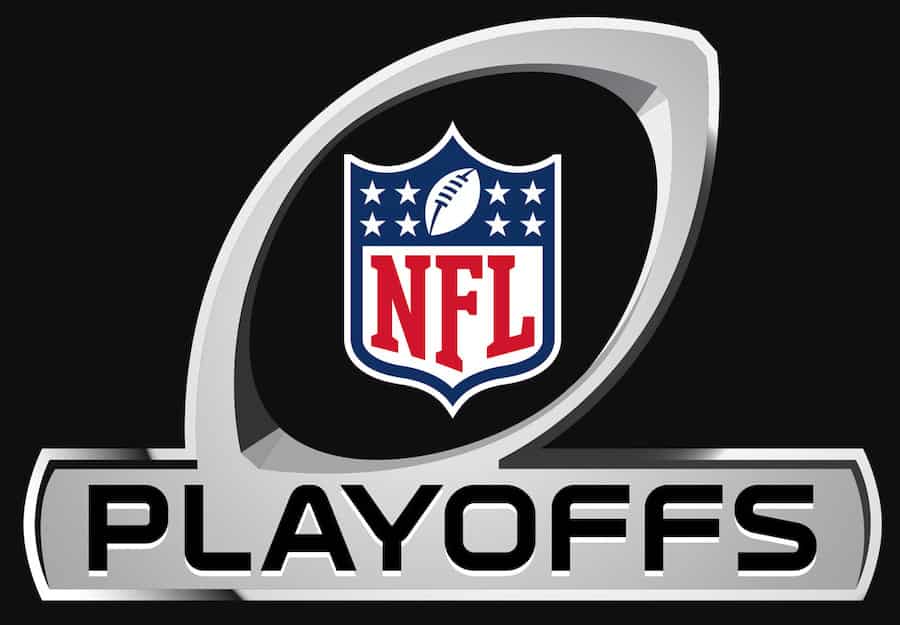 Season ticket holders
Season ticket holders, who have sometimes owned the rights to their seats for decades, are offered tickets to each playoff game regardless of whether they are the home or away team. Of course, if a team from New York is playing a team from California, the away team's fans may not be willing to travel such a great distance just for one game, which adds to the number of tickets on the secondary market. In corollary, when teams from New York and Philadelphia face off a mere 90-minute drive up or down Interstate 95, the availability of tickets to non-season ticket holders may be scarce. Additionally, regional rivalries, as previously mentioned, affect price and availability, too.
Tickets for the family members of players, coaches, employees
Tickets are also held by each team for the family members of players, coaches, and other team employees. This might not seem like much compared to a stadium that holds tens of thousands of people, but NFL teams have a 53-man roster, along with dozens of coaches and support staff members. Depending on the exact number a team decides to hold back for this purpose, this could mean a thousand or even thousands of tickets not available to the public. Companies that sponsor the team, especially major organizations like those with their names on the stadiums (AT&T, MetLife, etc.) are also offered seats to playoff games, especially for the home team they support.
In general, professional sports teams in every league want to sell tickets to games as early as possible. This goes for regular season and post-season play. Season ticket holders are often contacted before the end of the current regular season regarding renewing or upgrading their ticket package for the upcoming season. Similarly, as soon as a team knows they are in the playoffs, they begin preparation for selling post-season seats. This is a little tougher for NFL teams versus the rest of major league sports, as there will only be one game in each round, thus teams may not know if they are going to host a home playoff game until the very last regular-season contest.
Super Bowl Tickets
Super Bowl tickets are expensive no doubt, as demand is overwhelming. For the Super Bowl, there is always a two-week run-up to the game, giving teams, the NFL, and fans time to distribute, sell and buy tickets, respectively. In the end, one week to two weeks prior to the matchup is typically when tickets become available.
---
Sunday, Feb 7, 2021
Location
Time (ET) / TV
Tickets
Super Bowl LV
AFC Champ vs. NFC Champ
Raymond James Stadium
Tampa, FL
6:30 pm
ET - CBS
BUY TICKETS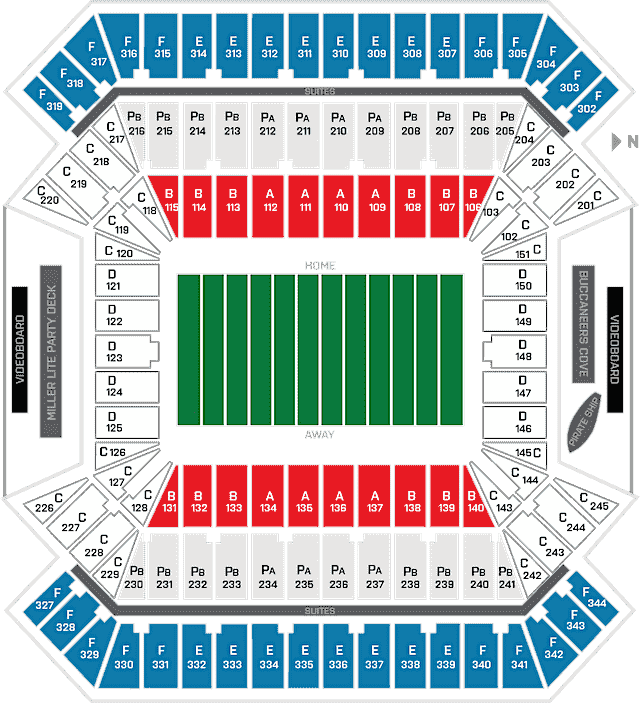 Official 2021 Super Bowl Tickets & Packages.
Join us on February 7, 2021.
Super Bowl LV will be in beautiful Tampa, Florida on February 7, and NFL On Location will be there to make it an experience of a lifetime.
Below is some price information for tickets to recent Super Bowls.
Super Bowl Ticket Prices by Year
#52 Ticket Prices from $5400

#53 Ticket Prices from $4600

#54 Ticket Prices from $5100
How much are NFC Championship tickets?
---
For Conference Championship games, one only needs to move the bell curve created for the first two rounds to the right. When the playoffs are down to just four teams, you are much more likely to pay a few hundred dollars for seats on the lower end and even middle of the range can reach $1000 and then go up from there for truly exceptional seats. One thing to remember is that ticket prices will fluctuate on the secondary market, between the time the tickets are issued and purchased (again, by season ticket holders and others with direct access to buy immediately when the NFL releases tickets to the public).
If your goal is to just get into the stadium, the strategy of waiting until close to the game to see if there is a dip in the price of available tickets is a common strategy.
What happens if I buy NFL playoff tickets and they don't make it?
---
If you are a season ticket holder and you buy a set of tickets to all home playoff games and the team does not advance, you will be refunded for any games not played. For example, the top seed will always have what's referred to in NFL playoff shorthand as, "home field advantage throughout." What this means, is the number one seed will host all playoff games played, except, of course, the Super Bowl. In this scenario, if you buy tickets in advance to multiple rounds of the playoffs and the team gets upset and loses, the team or the NFL will refund you for the game or games not played. This is much more prevalent in the NBA and NHL, which has playoff series as opposed to single-game eliminations.
What is the playoff schedule?
---
Depending on exactly how the calendar falls, the NFL playoffs are basically held from the beginning of January until the first Sunday, Super Bowl Sunday, in February. This is due to an expansion of the regular and post-seasons over several decades of play. There are currently 16 regular-season games played by each team, with one off-week. This off-week is referred to as the team's "bye week" and varies for teams throughout the season. This results in the regular season being 17 weeks long. To put this in perspective, the earliest the NFL Championship game has been held during the Super Bowl era is January 9th and it has been played as late on the calendar as of February 7th in recent years.

Three rounds NFL
The NFL playoffs are comprised of three rounds leading up to the Super Bowl championship game. The rounds are the Wild Card games, Divisional Games, Conference championships, and finally, the Super Bowl. Twelve teams make the playoffs, six from each conference, with 11 total games played. There are four divisions in each conference. The team that wins each division is automatically seeded as one of the top four playoff teams in their conference, regardless of the records of teams in other divisions. What this means is that a team can win a division with a 9-win, 7-loss record, and the fact that teams in other divisions have more wins has no impact. Two more teams, the two with the best overall records that did not win their division, are added as Wild Card teams. In other sports, this is sometimes referred to as an, "at large" playoff bid. (Meaning the team did not receive one of the automatic bids.)
Two division winners
The two division winners that have the best records do not compete in the first round, or Wild Card round, of the playoffs. They are given a "bye" and automatically advance to Divisional round games. This both rewards teams for doing well during the regular season and creates a desirable playoff bracket and the slate of games each week. Each game prior to the Super Bowl is played at the home stadium of the team with the best record. With only a 16-game season, there are often teams with the same win-loss recording competing against each other. The NFL has a system of tiebreakers that it uses to decide when necessary. One example of this is how well a team competed against teams in their own division.
---
Saturday, Jan 16, 2021
Location
Time (ET) / TV
Tickets
AFC Divisional Round - TBA at TBA
Site
City TBD
Time
TBA ET
BUY TICKETS
NFC Divisional Round - TBA at TBA
Site - City TBD
Time TBA ET
BUY TICKETS
Super Bowl
The Super Bowl is played at a predetermined site; one of the 32 stadiums that the teams call their home. Technically, this could result in a home championship game if a team was able to make it through to the league championship in the same year as their stadium had been chosen for the game. In most cases, the game is played in a warm-weather or indoor location, with the Miami, Florida area and New Orleans, Louisiana has hosted the game the most times in the Super Bowl era. The game has also been awarded to cities that have built new stadiums, such as Dallas and even New Jersey, the only time in 54 years that the Super Bowl was held in a cold-weather, outdoor stadium.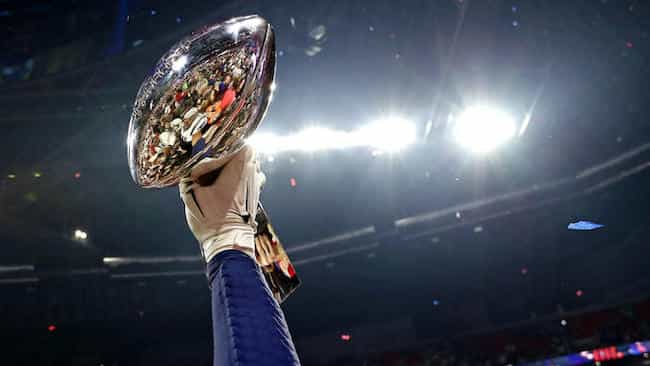 What time are the playoff games each weekend?
---
Now that the current NFL playoff season included four rounds and 12 total teams, there are multiple games each week. Games are held on both Saturday and Sunday on the first two playoff weekends, in order to accommodate over four hours of coverage each day. Additionally, from a broadcast point of view, the NFL wants every playoff game to be able to be viewed in its entirety. So, unlike the regular season where there are multiple games going on at the same time, playoff games generally do not overlap one another (unless the first game goes into overtime).
The NFL also attempts to allow for the widest viewing possibilities across the country. Since the United States spans four time zones the games are scheduled for later in the day whenever possible. Based on this theory, the games on the first day of the playoffs for the 2019 season were held on Saturday, January 4th at 4:35 and 8:15 Eastern Time (ET). The games on January 5th were at times that are more traditional to NFL Sundays, being played at 1:05 and 4:40 ET.
The divisional round of the playoffs
The following weekend, the Divisional round of the playoffs, followed the same later-time schedule, with games again being played at 4:35 and 8:15 ET on Saturday. Games on Sunday were also pushed to later times, with 3:05 and 6:40 ET starts. The NFL realizes that games played in prime time, which is basically the hours between 8 pm and 11 pm ET, have a better chance of being viewed by more people. This is why there are now Thursday night, Sunday night, and Monday night games during the regular season. Any broadcast during these prime viewing hours can charge more for advertising, adding to the NFL's revenue.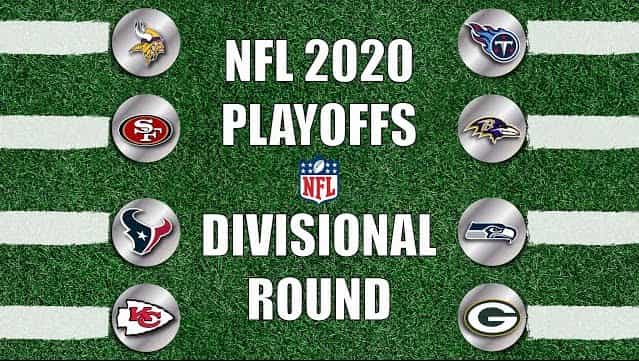 On what channel are NFL playoffs broadcast?
---
No major network has a monopoly on the NFL playoffs. On the contrary, the playoff rounds held at the culmination of the 2019 season were broadcast on ABC (in partnership with ESPN), CBS, NBC, and Fox. ESPN and Fox are known for their weekly coverage during the season, both with specific shows such as CBS NFL Sunday and Fox NFL Sunday. NBC broadcasts Sunday Night Football during the regular season and CBS has been an NFL partner since the mid-1950s. In 2020, Fox broadcast the Superbowl, which will continue to rotate between some of the major networks in the years to come.
NFL Video
Biggest Risers & Fallers Following the 2020 NFL Scouting Combine
NFL Video
Best True View Plays of Super Bowl LIV

Want to participate in the Playoffs?
Join us for the ultimate championship games experience by subscribing below. You will get access to Playoff Ticket's best prices, and Schedule… and other cool stuff. Epic sports events and incredible deals straight to your inbox.