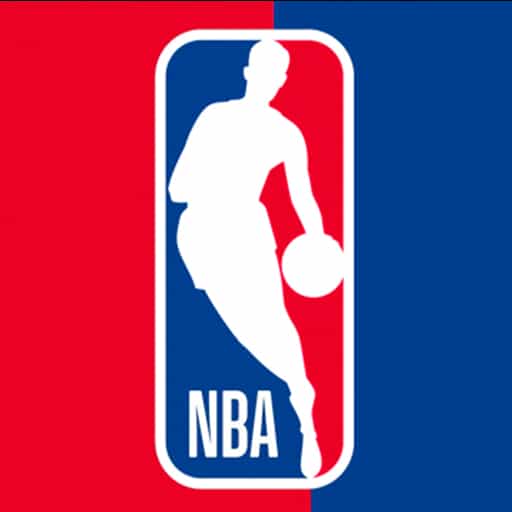 NBA Teams List
The league is divided up into two conferences, the Eastern Conference and the Western Conference. The Eastern conference has three divisions called Atlantic, Central, and Southeast. The Western Conference also has three divisions, which are the Northwest, Pacific, and Southwest. Each division has 5 teams.
History: Boston Celtics; 1946
Head coach: Brad Stevens
Arena/Stadium: TD Garden
Owner: Boston Basketball Partners

Head coach: Jacque Vaughn
Owner: Joseph C. Tsai
Arena/Stadium: Barclays Center
Location: Brooklyn, New York, NY

Head coach: Mike Miller
History: New York Knicks; 1946
Arena/Stadium: MSG
General manager: Scott Perry

Owner: Harris Blitzer Sports & Entertainment
Mascot: Franklin the Dog
Head coach: Brett Brown
History: Philadelphia 76ers; 1963

History: Toronto Raptors; 1995
Head coach: Nick Nurse
Arena/Stadium: Scotiabank Arena
General manager: Bobby Webster
Owner: Jerry Reinsdorf
Head coach: Jim Boylen
General manager: Marc Eversley
Arena/Stadium: United Center

Head coach: J. B. Bickerstaff
Arena: Rocket Mortgage FieldHouse
History: Cleveland Cavaliers; 1970
Owners: Dan Gilbert

Arena/Stadium: Little Caesars Arena
Head coach: Dwane Casey
Owner: Tom Gores
General manager: Troy Weaver

Arena: Bankers Life Fieldhouse
Head coach: Nate McMillan
History: 1976–present (NBA)
Mascot: Boomer

Head coach: Mike Budenholzer
Arena/Stadium: Fiserv Forum
Owners: Wes Edens, Marc Lasry, Jamie Dinan, Aaron Rodgers, Michael D. Fascitelli
Owner: Antony Ressler
Arena/Stadium: State Farm Arena
Head coach: Lloyd Pierce
General manager: Travis Schlenk

Owner: Michael Jordan
Arena/Stadium: Spectrum Center
Head coach: James Borrego
Mascot: Hugo

Head coach: Erik Spoelstra
Arena/Stadium: AmericanAirlines Arena
Mascot: Burnie
Owner: Micky Arison

Mascot: Stuff the Magic Dragon
Retired numbers: 1 (6)
Arena/Stadium: Amway Center
Ownership: RDV Sports, Inc.

Former name: Chicago Packers
Arena/Stadium: Capital One Arena
Owner: Ted Leonsis
Head coach: Scott Brooks
Arena: Pepsi Center
Head coach: Michael Malone
Mascot: Rocky the Mountain Lion
History: Denver Nuggets; 1976

Head coach: Ryan Saunders
History: Minnesota Timberwolves; 1989
Owner: Glen Taylor
Arena/Stadium: Target Center

Owner: Professional Basketball Club
Arena: Chesapeake Energy Arena
Head coach: Billy Donovan
General manager: Sam Presti

Mascot: Blaze the Trail Cat
Arena/Stadium: Moda Center
History: Portland Trail Blazers; 1970
Head coach: Terry Stotts

Head coach: Quin Snyder
History: Utah Jazz; 1979
Arena: Vivint Smart Home Arena
Mascot: Jazz Bear
Head coach: Steve Kerr
Arena/Stadium: Chase Center
Location: San Francisco, CA
Owners: Joseph S. Lacob

Owner: Steve Ballmer
Arena/Stadium: STAPLES Center
Head coach: Doc Rivers
General manager: Michael Winger

Head coach: Frank Vogel
History: Los Angeles Lakers; 1960
Owners: Joey Buss, Johnny Buss, Jesse Buss, Jim Buss, Jeanie Buss

Arena: Talking Stick Resort Arena
Head coach: Monty Williams
Mascot: The Suns Gorilla
History: Phoenix Suns; 1968

Owner: Vivek Ranadivé
Arena: Golden 1 Center
Head coach: Luke Walton
Location: Sacramento, CA
Owner: Mark Cuban
Head coach: Rick Carlisle
Arena: American Airlines Center
Mascots: MavsMan, Champ

Owner: Tilman Fertitta
Head coach: Mike D'Antoni
Arena/Stadium: Toyota Center
General manager: Daryl Morey

Head coach: Taylor Jenkins
Arena/Stadium: FedExForum
Mascot: Grizz
General manager: Zachary Kleiman

Head coach: Alvin Gentry
Mascot: Pierre the Pelican
Arena/Stadium: Smoothie King Center
Former names: Charlotte Hornets

Head coach: Gregg Popovich
Mascot: The Coyote
Arena/Stadium: AT&T Center
Owner: Spurs Sports & Entertainment

Want to participate in the NBA Playoffs? Join us for the ultimate championship games experience by subscribing below. You will get access to Playoff Ticket's best prices, and Schedule… and other cool stuff. Epic sports events and incredible deals straight to your inbox.